Podcast: Play in new window | Download
Wedding Podcast Network welcomes Rachel Russo, Dating, Relationship & Image Coach and Marriage Educator, as the new host of Lovecast.  Rachel has counseled hundreds of men and women, singles and couples, who value love and marriage as much as she does and are ready to transform their lives to find it and keep it.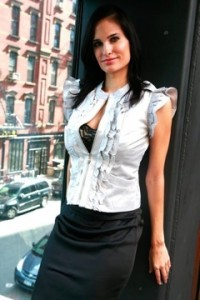 Her mission is to parlay beauty and love into the lives of people everywhere by redesigning the ways we date and marry.  Rachel is a contributing editor and advice specialist for Your Tango, Stage of Life, Commitment.US.com and is Miss New York on 3six5dates, a reality dating blog.
In today's episode Rachel interviews Todd Outcalt, author of Before You Say I Do,  Important Questions for Couples to Ask Before Marriage. This insightful book has over 300 practical questions prospective spouses should ask each other about life-plans, education, careers, values and beliefs, sex, children, past relationships, money, and running a household.  These questions will help a couple start talking about issues that are most important to deepen their relationship for a lifetime of marriage.
Todd, a United Methodist pastor, has counseled hundreds of couples before marriage and officiated at nearly an equal number of weddings. He has conducted workshops on marriage and parenting, and has led seminars on the premarital relationship.  He says in his book "it is much more difficult to have a marriage than a wedding.  Anyone can organize a wedding, but not everyone can have a long and happy marriage.  A wedding takes planning.  Marriage requires hard work."
Time for some focused listening.  What are the most important topics a couple should discuss before marriage?  How can couples improve their communication skills?  What topics do couples avoid talking about?  How can you initiate uncomfortable conversations?  Can sharing too much backfire?  What are some common issues engaged couples need to work on before they tie the knot?  How can friends and family share their true thoughts and feelings during your engagement?  What is a major threat to creating and maintaining a great marriage in modern society and what can couples do about it?  What are the best marriages made of?  Todd and Rachel address these provocative questions so every bride and groom can learn more about themselves, each other and marriage in order to strengthen the foundation of their relationship.
Todd's Between Pages blog here
Get Todd's books here
Before You Say I Do, Revised: Important Questions for Couples to Ask Before Marriage
Rachel's website
Rachel's blog
More with Rachel on the following websites:
Rachel on Facebook
Follow Rachel on Twitter here
Subscribe to Rachel's Labels & Love Newsletter here