Podcast: Play in new window | Download
In today's episode, Rachel Russo, Dating, Relationship & Image Coach and Marriage Educator, interviews three specialists who work with brides – a nutritionist, a hairstylist, and a makeup artist.  They share their insight to help women deal with their need to look perfect on their wedding day.  The advice provided is not just for brides-to-be, but also for their fiancés, many of whom just don't understand a partner's strong need for dieting, exercising, grooming, or the endless search for "the" dress.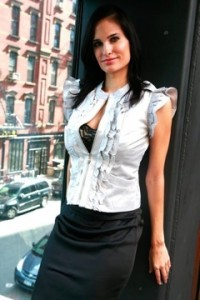 Both sexes are aware of shows like Say Yes To The Dress, Shedding For The Wedding, and Bridezillas that reinforce the idea of the importance of the wedding day, but do they recognize the pressure around maintaining appearances and how it can put serious strain on a relationship?

It does NOT have to be this way! Rachel and her special guests provide empathy and hope for both parties by informing listeners that they aren't alone with their image-related concerns. You will learn that there are smart solutions to creating and maintaining your image in a healthy way so it does not affect your relationship.  And, sometimes it's as simple as planning ahead and managing expectations.
Read More→